From October 20th to 23rd, amercook, a well-known American kitchenware brand, appeared at the Mega Show Party 2023, showcasing its latest amvegan series and many other new products, attracting the attention and curiosity of many audiences.
amercook has prepared a 200-square-meter booth for this exhibition. The design and placement of the booth are full of creativity and beauty, echoing its brand image. The center of the booth is a huge amvegan logo, surrounded by amvegan series products of various colors and shapes, such as pots, bowls, plates, knives, forks, etc. The amvegan series is the latest environmentally friendly, healthy and fashionable kitchenware series launched by amercoo this year. It uses high-tech materials and processes and does not contain any animal ingredients. It is suitable for vegetarians and consumers who are concerned about animal welfare.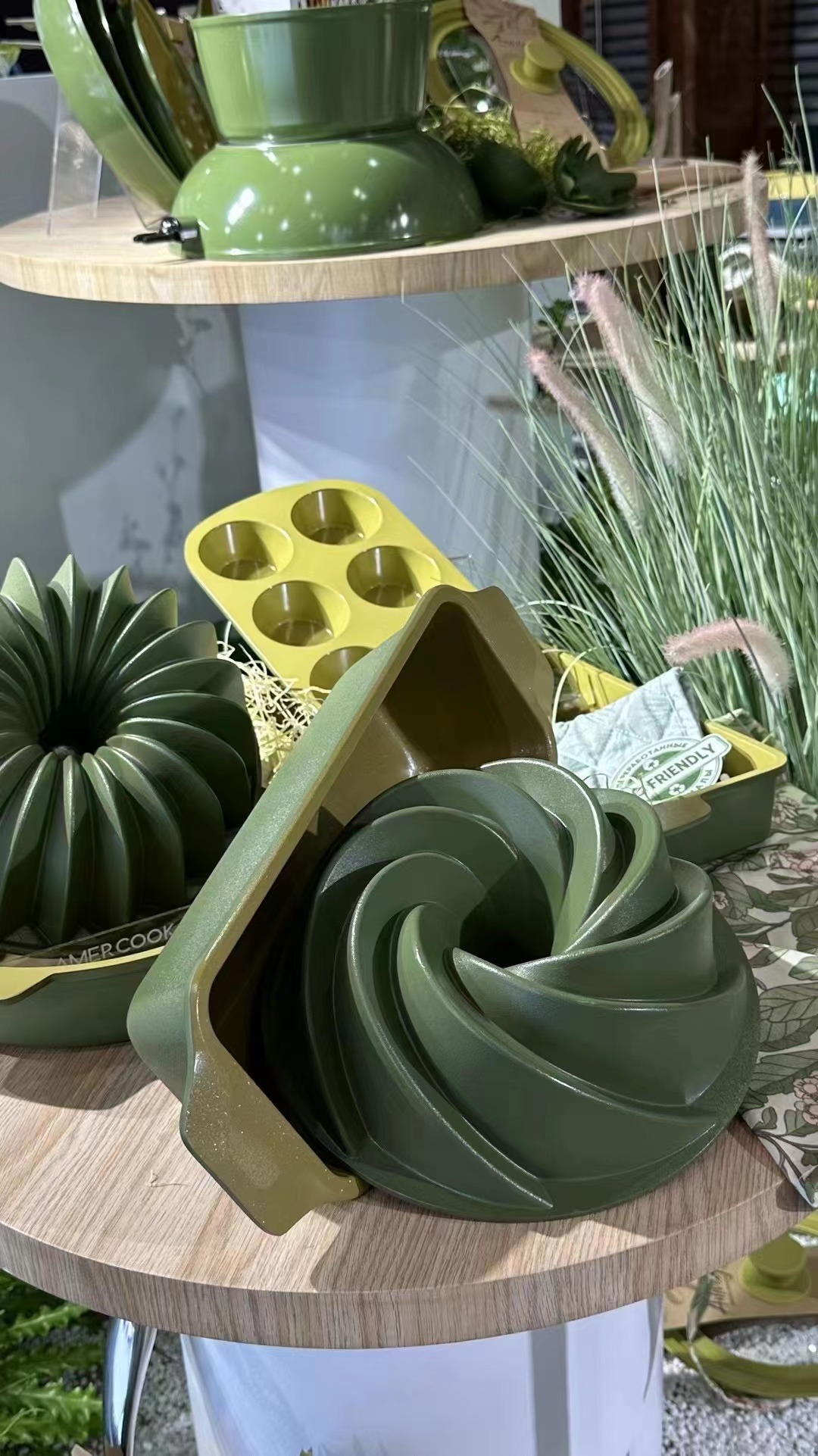 In addition to the amvegan series, amercoo also displayed a number of other new products, such as blue cast iron series, stanenova series, anti-stick stainless steel woks, etc., which all reflected amercoo's innovation capabilities and pursuit of kitchen aesthetics. The staff of amercook introduced the features and advantages of various products to the audience at the scene, and conducted practical demonstrations, allowing the audience to feel the convenience and practicality of amercook products.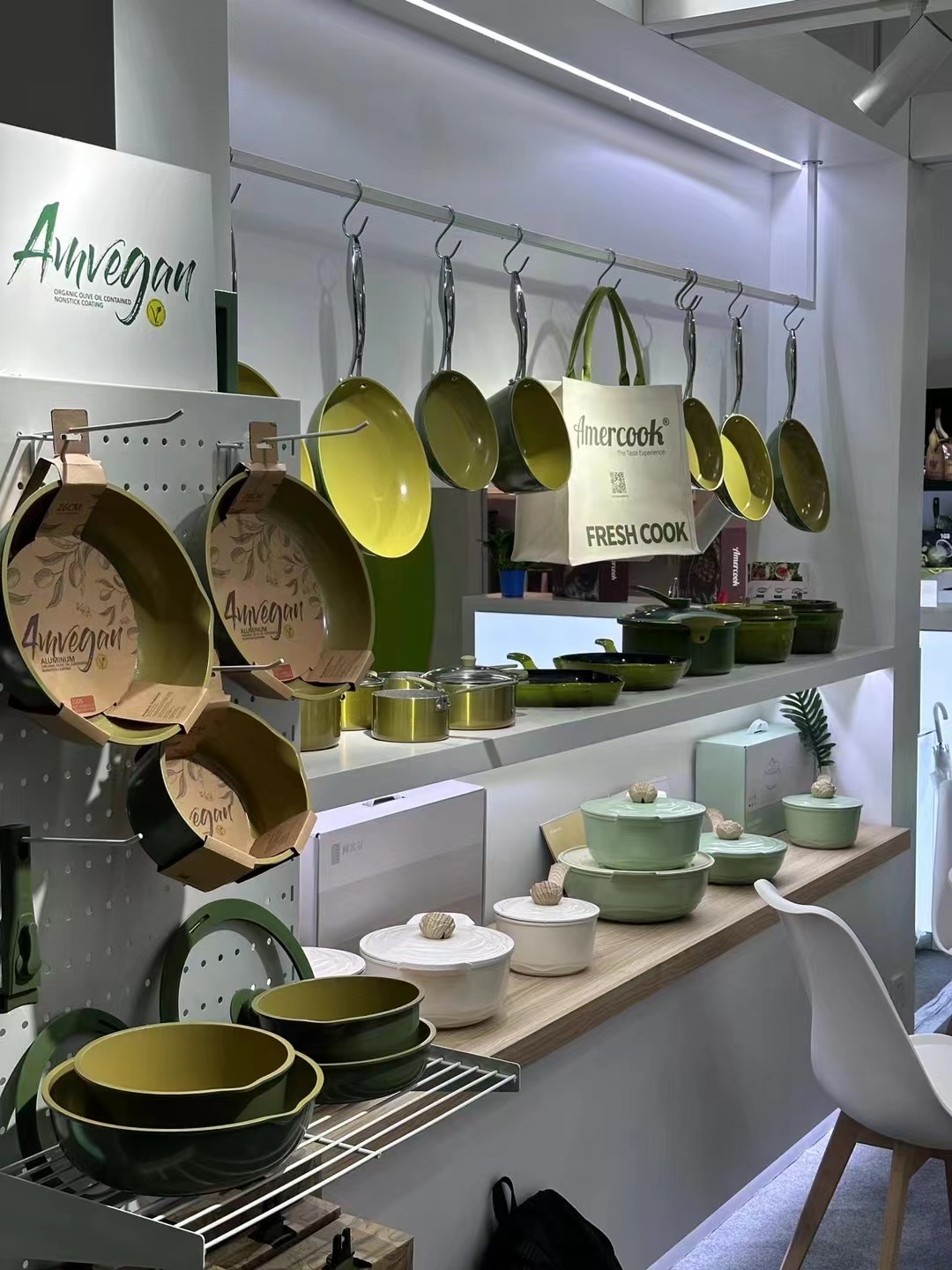 Amercook is an American kitchenware brand with a history of decades. It is famous for its high-quality, high-performance and beautiful products. amercook has always been committed to providing consumers with a better kitchen experience and quality of life, and constantly launches new products that meet market needs and trends. At the Mega Show Party 2023 exhibition, amercook once again demonstrated its leadership and influence in the kitchenware industry.