Amercook, a leading provider of high-quality kitchen utensils, is excited to announce the launch of our new line of cookware: pots and pans for every chef. Our new collection features a variety of sizes and styles to suit all cooking needs, from sautéing and frying to simmering and boiling.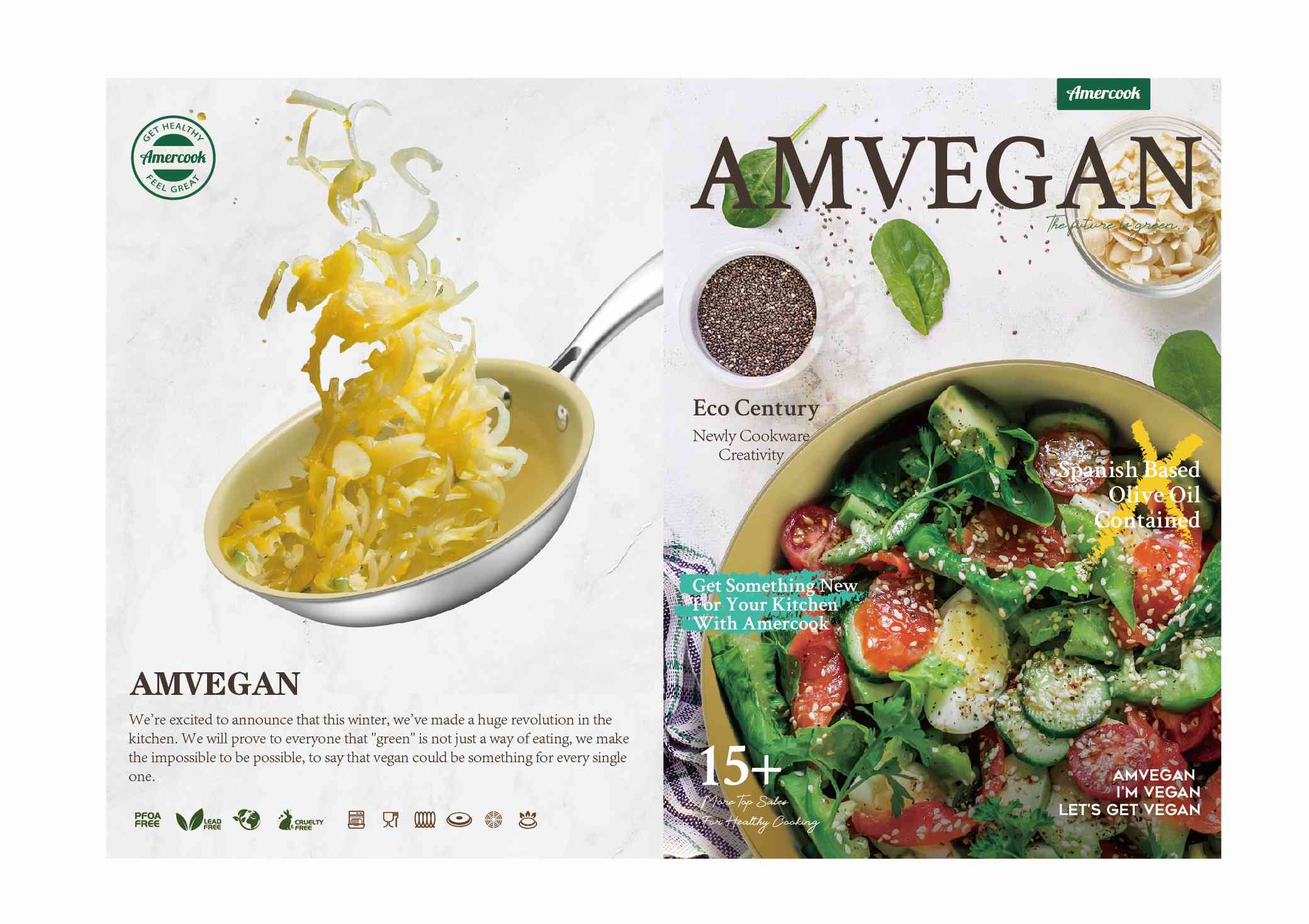 Crafted with precision and care, our pots and pans are made from durable materials that can withstand the rigors of daily use. Each piece is designed to provide even heat distribution, ensuring that your food is cooked to perfection every time.
Whether you're a beginner cook or a seasoned pro, our cookware collection has something for everyone. From our classic stainless steel pots and pans to our non-stick options, we have the perfect tools to help you create delicious meals with ease.
At Amercook, we're committed to providing our customers with exceptional products and service. That's why we offer a lifetime warranty on all of our cookware, so you can feel confident in your purchase.
Don't settle for mediocre cookware – upgrade your kitchen with Amercook's new line of pots and pans today. Shop our collection online or in-store and experience the difference in quality and performance.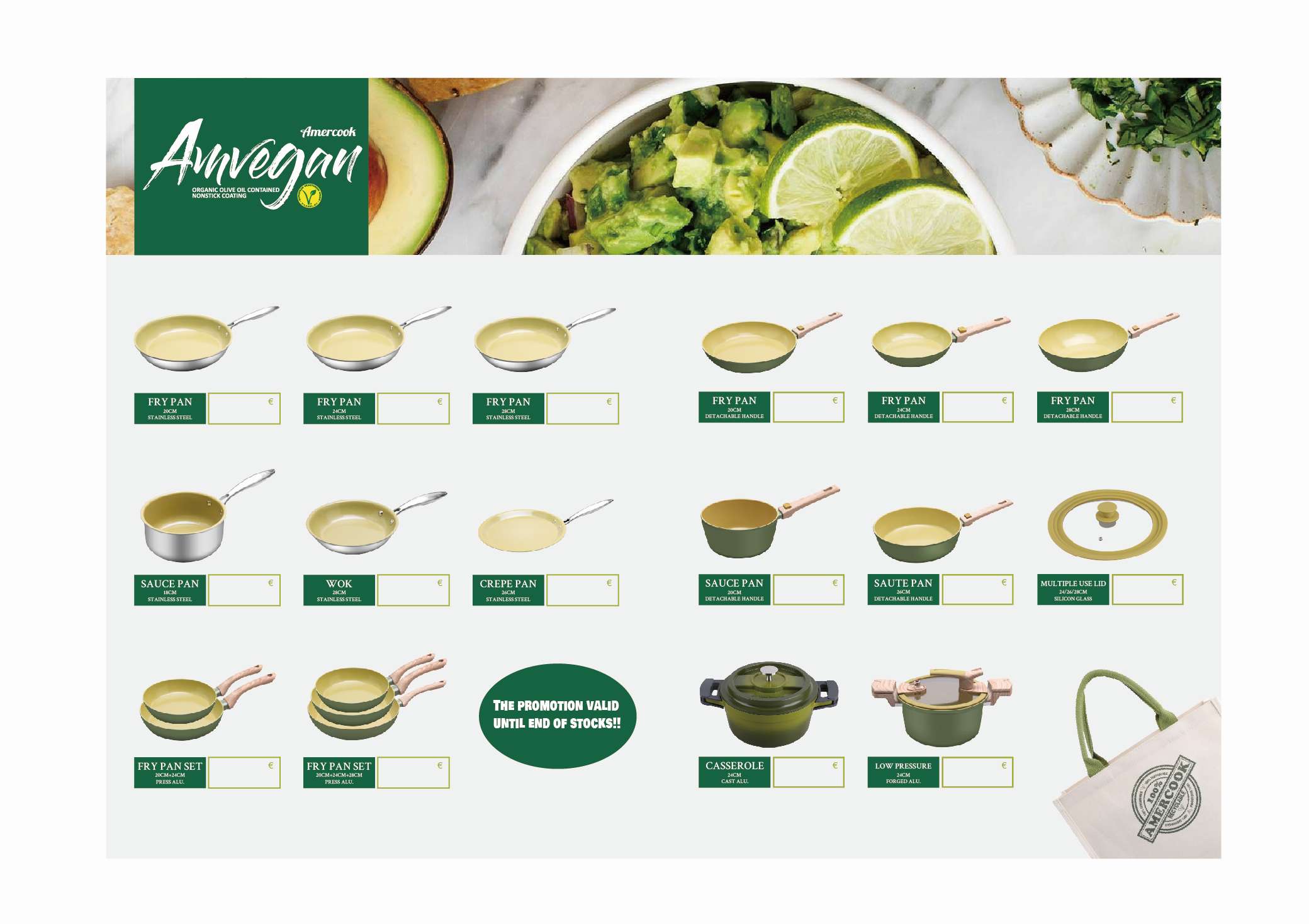 Amercook's commitment to quality extends beyond just performance and durability. Our new line of non-stick cookware is eco-friendly, with a green coating that's free from harmful chemicals and toxins. We believe that cooking should not only be delicious but also safe and sustainable for the planet.
In addition to being environmentally conscious, our non-stick cookware is also perfect for vegetarian and vegan cooking. The non-stick surface allows for easy cooking and cleanup without the need for excess oil or butter, making it a healthy choice for plant-based meals.

At Amercook, we understand that every chef has unique needs and preferences, which is why we offer a wide range of cookware options to suit all dietary lifestyles. Whether you're a meat-lover or a plant